Jude Law's Baby Mama Samantha Burke Gives Birth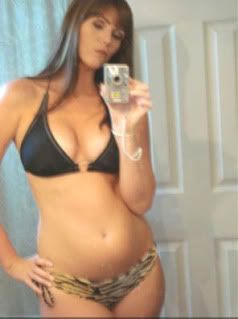 (ChattahBox) — Actor Jude Law has become a father for the fourth time, two months after acknowledging that a model was pregnant with his child. Law met and had a brief romance with Samantha Burke in 2008 while he was filming 'Sherlock Holmes' in New York City. Burke, who was due on Oct. 6, welcomed her daughter into the world on Tuesday night. According to TMZ.com, the new mom plans to name the baby Sophia.
Law, who is currently starring in previews for a Broadway production of Hamlet, vowed to stand by Burke and help to raise the child, but was reportedly not present for the birth. However last month it was reported that he would demand a DNA test to determine whether he was the father of Miss Burke's baby. It came amid reports he had fallen out with Miss Burke's family, with the 24-year-old's grandmother Delores Burke, 80, claiming he had "behaved as less than a gentleman". Law, 36, has three other children with ex-wife Sadie Frost.
Source: People
Comments